We are a community of businesses and non-profits who are committed to building a world better than how we found it. We want to do this through sustainable, inclusive and engaged economic development.
OPPENHEIMER
GENERATIONS ASIA
Oppenheimer Generations Asia was established with the objectives of increasing investment exposure and deepening relationships across the region. By having a permanent presence in Singapore, the Asia office is a platform for boosting synergies and catalysing investments between Africa, our home market, and South East Asia.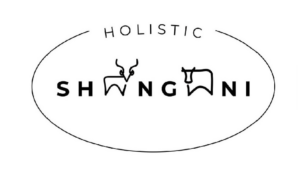 Shangani Holistic is a cattle business in Zimbabwe that operates in an area of abundant and diverse wildlife. It takes a holistic approach to management of the ranch, recognising wildlife is integral to its future and the importance of preserving indigenous breeds of cattle (Nkone/Nguni) whilst working with local communities to ensure its employees and their families are well supported. 
A world-class private aviation facility for business and leisure travel based at O.R. Tambo International Airport. Through its provision of aircraft and passenger services, Fireblade reflects a passion to develop the African aviation industry as a catalyst for business and tourism, through sustainable means. It is the first aviation company to receive Travel Partner status from The Long Run. 
Weeva is a 360-degree interconnected system of sustainability tools that the travel industry has been waiting for. Easy-to-use technology to track net environmental and social impact – negative and positive – in real time. Together we'll drive measurable change, by putting the power, and the metrics in your hands.
In balancing the aims of ecotourism and conservation while engaging its community, Tswalu is working to sustainably conserve and restore this area of the southern Kalahari at the same time as providing unique wilderness experiences to its guests. Tswalu is a member of The Long Run – a highly respected, non-profit membership organisation of tourism businesses committed to driving holistic sustainability via the 4C's.
Our partnership with South Arica's first Michelin-starred chef Jan Hendrik van der Westhuizen was born from a shared passion for showcasing the best culinary culture that this country has to offer to the world. Mentoring and skills development is provided through the Jan Innovation Academy.
Niarra's team of expert travel researchers creates unforgettable trips with conservation and community at their heart. The start-up premium travel company is headquartered in London, operating according to its two guiding principles of transparency and purpose to ensure that each itinerary results in the most meaningful experiences and a positive impact on the ground.
oppenheimer generations research and conservation
Oppenheimer Generations Research and Conservation (OGRC) catalyses targeted research and harnesses dialogue between research and practice to create impact in African landscapes. Our work supports human wellbeing, protects important landscapes and develops better human-nature relationships for the benefit of the African continent.
the South African
Future Trust
Nicky and Jonathan Oppenheimer established the SA Future Trust in March 2020 to provide short-term financial relief to SMME employees impacted by the Covid-19 crisis. The SA Future Trust will play an ongoing role in accelerating economic growth and employment creation in South Africa's SMME-sector. It operates as a public benefit organisation with an independent Board of five Trustees – Graça Machel, the Most Reverend Dr Thabo Cecil Makgoba, Jonathan Oppenheimer, Thandi Orleyn and Barend Petersen.
The Oppenheimer
Memorial Trust
The OMT was founded in 1958 by Harry Oppenheimer. It has a long tradition of investing in education, public interest activities and other philanthropic causes. The Oppenheimer family donated an additional sum of R1bn to the OMT in 2012, underlining the family's commitment to making a positive difference to South African society.